Celebrate St. Patrick's Day
Why do we celebrate St. Patrick's Day?

To have a great party and get kisses, of course!
Because St Patrick, a patron saint of Ireland, was a cool guy. According to prominent tale, St Patrick rid Ireland of serpents. Which was really a great marketing line, since snakes were wiped out in Ireland in the last ice age. The "serpents" that St Patrick eradicated from Ireland may describe the druids or pagan worshipers of serpent or serpent gods. He is said to be buried under Down Cathedral in Downpatrick, Ireland. Ireland's various other tutelary saints are St Brigid and St Columba.
Luke Wadding, a Franciscan scholar birthed in 1588 in Waterford, on the south coast of Ireland, was influential in guaranteeing that the wedding anniversary of St Patrick's fatality ended up being a feast day in the Catholic Church. Numerous Catholic churches commonly allocate St Patrick's Day to an additional day if March 17 falls throughout Holy Week.
Numerous Irish immigrated to other countries of the world, including Australia, Canada, the United Kingdom and the United States, in the 19th and also 20th centuries. Many Irish customs, including the St Patrick's Day events, became rather prominent in these nations. A lot of the interest in the St Patrick's Day occasions is greatly commercially driven in the 21st century. Parties!
Why do we party on March 17th?
St Patrick is believed to have passed away on March 17 in or around the year 493. He grew up in Roman Britain, yet was captured by Irish raiders and taken to Ireland as a servant when he was a young person. After some years he returned to his family in Britain, entered the church, like his dad and grandfather before him. He later on went back to Ireland as a missionary and also worked in the north and west of the nation.
How to decorate for your party
Flamingos by night has shamrocks (of course), big red lips to go with the shamrocks so you can say "Kiss me, I'm Irish"! , hearts for an Irish lover and smiley faces 'cause everyone is happy to be Irish on St Pat's.
What to serve at your St. Patrick's Day party
Parties featuring Irish food and beverages colored green. (Anything becomes Irish if you make it green!) Traditional fare includes:

Irish brownish bread.
Corned beef and cabbage.
Beef as well as Guinness pie.
Irish cream
Chocolate mousse cake.
Irish coffee.
Irish potato champ, also called poundies, cally or pandy.
Irish stew.
Irish potato soup.
St. Patrick's Day symbols
The most typical St Patrick's Day symbol is the shamrock. The shamrock is the leaf of the clover plant and also a sign of the Holy Trinity. Many individuals chose to wear the green environment-friendly leaf. The flag of the Republic of Ireland is usually seen in St Patrick's Day parades around the globe. Irish brand names of drinks and green beer are popular at St Patrick's Day occasions.
Spiritual signs include serpents as well as serpents, along with the Celtic cross. Some claim that Saint Patrick included the Sun, an effective Irish sign, onto the Christian cross to develop what is now called a Celtic cross. Other Irish-related symbols seen on St Patrick's Day include the harp, which was made use of in Ireland for centuries, along with a mythological animal known as the leprechaun and also a pot of gold that the leprechaun keeps hidden.
Migrating Irish took their traditions with them, spreading St Patty's day parades and parties all over the world. Various other Irish-related icons seen on St Patrick's Day include the harp, which was in use in Ireland for centuries, as well as the mythical leprechaun and his hidden pot of gold.
Order-by-Date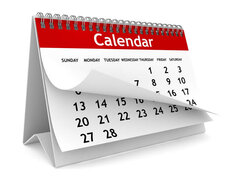 Choose a Display