Birthday surprise yard cards and sign greetings everywhere in Arizona
We deliver birthday baseballs, basketballs, footballs, golf balls, soccer balls, softballs, tennis balls, volley valls, big numbers, HAPPY BIRTHDAY letters and a lot more (see below). With over 50 different birthday yard signs you can send a greeting they will never forget. Use all the same or Mix and Match,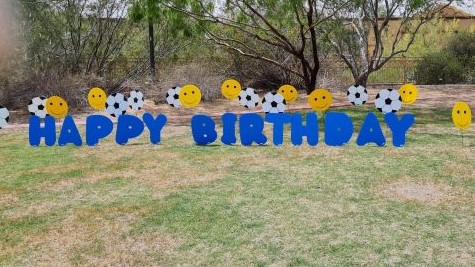 Make them all the same or Mix and Match for a custom yard sign flock.
40 - Bats 3D
30 - Dinosaurs 3D
30 - Fish
50 - Flamingos 3D
30 - Frogs
40 - Gray hares
30 - Penguins 3D
30 - Pigs 3D
40 - Rabbits
30 - Storks 3D
50 - Turtles
30 - Bells
30 - Candy canes
30 - Graduation caps
"HAPPY BIRTHDAY" letters + 17 more items
30 - Hearts
30 - Kisses/Lips
30 - Numbers
30 - Shamrocks
30 - Smiley faces
30 - Stars
30 - Tombstones
30 - Yellow ribbons
30 - Baseballs
30 - Basketballs
30 - Footballs
30 - Golf balls
30 - Soccer balls
30 - Softballs
30 - Tennis balls
30 - Volley balls
Order-by-Date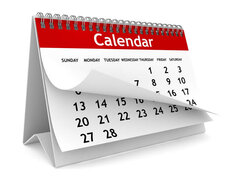 Choose a Display