Fun birthday gift for your sports fan!
We deliver baseballs, basketballs, footballs, golf balls, soccer balls, softballs, tennis balls, volley valls, big numbers, HAPPY BIRTHDAY letters and a lot more (see below). With over 50 different birthday yard signs you can send a unique sports greeting they will never forget. Use all the same or Mix and Match.
Sports Birthday yard card signs –Glendale & everywhere in AZ
Fun birthday gift for him. 30 sports balls in a Yard Card
30 soccer balls in a fun lawn greeting birthday gift for her
There are 30 items (or more) in our regular sports displays. For flamingos and turtles there are 50 items, for bats and rabbits/gray hares there are 40, as these items are visually smaller. Our basic regular size display is 50% larger than other companies and will fill an average size yard. You can do all the same, mix and match, supersize or customize for your own unique yard sign card greeting. $90 plus travel fee for most items.
30 Baseballs and hearts in birthday sports display
Make them all the same or Mix and Match for a custom yard sign flock.
40 - Bats 3D
30 - Dinosaurs 3D
30 - Fish
50 - Flamingos 3D
30 - Frogs
40 - Gray hares
30 - Penguins 3D
30 - Pigs 3D
40 - Rabbits
30 - Storks 3D
50 - Turtles
30 - Bells
30 - Candy canes
30 - Graduation caps
"HAPPY BIRTHDAY" letters + 17 more items
30 - Hearts
30 - Kisses/Lips
30 - Numbers
30 - Shamrocks
30 - Smiley faces
30 - Stars
30 - Tombstones
30 - Yellow ribbons
30 - Softballs
30 - Tennis balls
30 - Volley balls
30 - Baseballs
30 - Basketballs
30 - Footballs
30 - Golf balls
30 - Soccer balls
Delivery evey night to Gilbert, Chandler, Tempe, Mesa & all AZ
Add a sports ball for your birthday friend to keep. We also have stuffed flamingos and "I've been flocked" T-shirts available as mementos. We deliver yard card lawn greetings every night in the Phoenix metro area. Including Scottsdale, Glendale, Peoria, Carefree, Paradise Valley, Phoenix, Avondale, Surprise and beyond. Click for a list of metro cities. You can order online or give us a call 480-483-3200!
Order-by-Date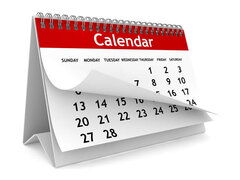 Choose a yard sign display