The perfect Anniversary gift for him or her
Celebrate love & romance with 30 anniversary hearts & kisses
Anniversaries are for celebrating LOVE. What an achievement! Announce that special day withan anniversary yard surprise of 30 big red hearts and kisses delivered! Maybe add some bells, big numbers or smileys. All displays include a Happy Anniversary sign and a 5x7 card with space for a personal message.
We deliver
happy anniversary yard sign surprises
every night in the
Phoenix metro area
. Including
Scottsdale
, Arcadia, Paradise Valley, Tempe, Chandler, Gilbert, Mesa, Glendale, Peoria, Cave Creek and beyond. See
a map and list of metro area cities
we service. We will go anywhere in Arizona with a little advance notice. Prices begin at $90 for most of our displays, plus travel fee based on distance.
Get an estimate,
then celebrate!
Custom Anniversary gift ideas for him or her
Get creative! Combine our flames with big red hearts and a sign that says "you set my heart on fire". Combine flames with big red lips with a sign for "hot lips I love you" or "one hot couple". You can have the always romantic Flamingos! They mate for life, you know. (set a very good example).

Another classic anniversary yard gift is pigs and lips with a "Hogs & Kisses" sign. Our pigs are really cute. They look like "Babe". "Kisses for my Babe". Combine smiley faces with hearts for "Happy Anniversary". Add some frogs with hearts and get "Hoppy Anniversary". Have a glass of wine and create your own fun anniversary gift idea.
30 - Golf balls
30 - Soccer balls
30 - Softballs
30 - Tennis balls
30 - Volley balls
30 - Baseballs
30 - Basketballs
30 - Footballs
30 - Bells
30 - Candy canes
30 - Graduation caps
"HAPPY BIRTHDAY" letters + 17 more items
30 - Hearts
30 - Kisses/Lips
30 - Numbers
30 - Shamrocks
30 - Smiley faces
30 - Stars
30 - Tombstones
30 - Yellow ribbons
30 - Dinosaurs 3D
30 - Fish
50 - Flamingos 3D
30 - Frogs
40 - Gray hares
30 - Penguins 3D
30 - Pigs 3D
40 - Rabbits
30 - Storks 3D
50 - Turtles
40 - Bats 3D
We deliver anniversary gifts for him, her and them every night.
Order-by-Date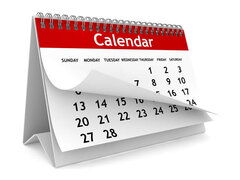 Choose a yard sign display