Christmas holiday surprise yard card sign greetings everywhere in Arizona
Surprise someone sweet for Christmas or the holidays! Candy canes or hearts, or add some stars, delivered to their front yard in the middle of the night! Or the evergreen flamingos! Make it a holiday party they will remember. A regular size display will fill an average size yard, but we can make your yard card as large as you want. Need 400 Flamingos? 1,000 Hearts and Kisses? We can do it for you!
Candy canes for the holiday party
We will deliver your
holiday surprise
in the middle of the night., between 10:30pm-6am, so when the birthday boy or girl gets up in the morning, they've been
flocked
! It's easy to see where the party is!
We have over 50 items to choose from. You can make them all the same (50 flamingos or turtles, 40 bats or gray hares/rabbits, or 30 of everything else. Our items are 19in - 32in high and 12in - 24in wide. Our
yard card displays
include a 2 ft x3 ft
yard sign
for a public message. There is also a small 5 in x 7 in card with advice on their day with the flamingos and a place for your personal message. Or if you wish, send them anonymously. (we will protect your secret).
Holiday flamingos
are well-mannered, neat, tidy and always polite, even though they are "
party animals
". And they play well with others. You can mix the flamingos with
candy canes
and
stars
and they all get along well together. So get creative. We'd like as much notice as possible, but we can usually deliver them even the same night, so give us a call! .
Candy canes and stars in the yard make it oh so obvious where the party is located! The whole neighborhood will show up. For the unforgettable experience just call us to schedule a delivery or order it online.
We rent holiday
candy canes
, flamingos, pigs, penguins, dinosaurs,
hearts
, kisses,
stars
, smiley faces, shamrocks, big numbers and more. With over 50 different items you can send a message they will never forget. Check out all our displays. You can see photos on our
photo gallery page,
YouTube Channel
,
Instagram page
and
FaceBook page
. The big numbers and HAPPY BIRTHDAY letters are great for birthdays.
40 - Bats 3D
30 - Dinosaurs 3D
30 - Fish
50 - Flamingos 3D
30 - Frogs
40 - Gray hares
30 - Penguins 3D
30 - Pigs 3D
40 - Rabbits
30 - Storks 3D
50 - Turtles
30 - Bells
30 - Candy canes
30 - Graduation caps
"HAPPY BIRTHAY" letters + 17 more items
30 - Hearts
30 - Kisses/Lips
30 - Numbers
30 - Shamrocks
30 - Smiley faces
30 - Stars
30 - Tombstones
30 - Yellow ribbons
30 - Baseballs
30 - Golf balls
30 - Soccer balls
30 - Softballs
30 - Tennis balls
30 - Volley balls
30 - Basketballs
30 - Footballs
Order-by-Date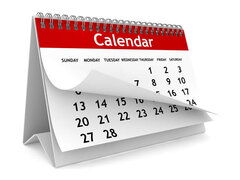 Choose a yard sign display