Father's Day yard card signs - June 18, 2023
Father's Day is coming soon. What will you do this year to impress your Dad? Or your husband, Grandpa, Sweetheart or Best Bud? Wow them on Father's Day by decorating their yard with 30 big red hearts or big red kisses. What could be better on Father's Day than a public display big red hearts in the yard? It's a whole lot better than another tie!
If you can't decide, go full blast and send both hearts and kisses! Or to be unique, make a custom display. All displays include a Happy Father's Day sign, or you can customize the message for five dollars more. A 5x7 card with space for a personal message is also included with each display and will be placed by the front door.
The whole neighborhood will remember this Father's Day If you want to create a big splash, send in our birds. We are more than just flamingos. We have penguins, too, and they come dressed for the party. There are over fifty items to create a custom display for this or any other occasion. See
examples on our photo gallery
page,
FaceBook page
,
Instagram
pages and our
YouTube Channel
. See below for more fun ideas for Dad's Day.
We deliver everywhere in Arizona
Celebrate Dad on Father's Day
A yard full of hearts or lips or a combination may be the classic, but creative ideas abound.

You can pair gray bunnies with the big red hearts and a custom sign for "Some bunny loves you" or "We bunnies love you".

A yard full of hearts and stars with a card message of "Ask me how much I love you, just count the stars" and a custom sign "You are the star in our sky" or "Love to our star".

Another classic Father's Day yard display is pigs and lips in the yard and a sign "Hogs & Kisses". Our pigs are really cute . Or "Babe, how I love you!"
Put hearts with dinosaurs "For a Dino-mite Dad".

Bats and hearts for "With love to my Batman". Put them with kisses for "Kisses from your batty kids".

Combine flames with big red hearts in the yard and a sign that says "you set my heart on fire". Or you can combine our flames with our lips with a sign for "hot lips I love you". Or all flames "To one hot Papa".

Mix hearts and frogs for "Hoppy Father's Day".
Displays of Dad's favorite pastime are always on point. Have a glass of wine or beer and come up with your own fun idea.

From what we know, it all began on July 5, 1908 in a West Virginia church which sponsored the first event explicitly in honor of fathers. A Sunday sermon in memory of the 362 men who had died in the previous December's explosions at the Fairmont Coal Company mines in Monongah, but it was a one-time commemoration, not an annual holiday.
The following year, Sonora Smart Dodd of Spokane, WA, tried to establish an official day for male parents. When Sonora was 16, her mother Ellen died, leaving
William Jackson Smart
as a single father to Sonora and her five younger brothers. "He was both father and mother to me and my brothers and sisters." To create a day to honor her dad, she went to local churches, the YMCA, shopkeepers and government officials to drum up support for her idea, and she was successful: Washington State celebrated the nation's first statewide Father's Day on June 19, 1910.
It wasn't until 1972, six years before Sonora's death at the age of 96, that President Richard Nixon finally signed a Congressional resolution declaring the third Sunday in June to be Father's Day. Her dad, no doubt, would have been proud.
To place your order online, just click below. Or you can give us a call at 480-483-3200
Order-by-Date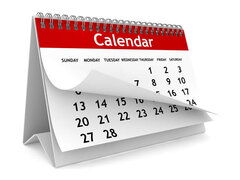 Choose a yard sign display