It's the new millennium version of ecologically correct TP!
Wow them with our birthday yard signs for a fun surprise. We can make them the talk of the neighborhood on their birthday. (Or any other reason you can think of.) We sneak out at night between 10:30pm-6am to deliver our wacky displays. Better than coffee to wake them up! We'll leave them out all day, then return after 6pm to pick them up. We do all the work.
There are lots of different yard signs to choose from and we do combinations, too. We have flamingos, 2' tall big numbers, pigs, penguins, hearts and much more.
We have nice displays like Hearts , Kisses, Stars and Flamingos. Or tease them about age with big numbers to advertise it, or Dinosaurs or Bats to say they're a fossil or an old bat.
We stock over 50 different birthday yard signs
We have over fifty different items so you can create an almost unlimited combination of items. Go hog wild! Hearts and smiley faces for the one you love or tombstones and big red lips to kiss your 30's goodbye. Birthday yard signs are a great way to get creative and have some fun.
We have hundreds of birthday yard sign combinations.
Order-by-Date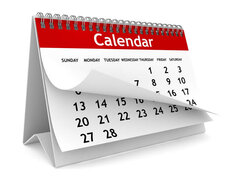 Choose a Display