Flock your boss on Boss's Day
October 16, 2022 is Boss's Day and it's a great time to flock your boss! Let 'em know how you really feel. Flamingos by night will deliver a wacky display to their front lawn in the middle of the night. The perfect Boss's Day gift.
At home or the office. You could line the driveway with stars or fill the front yard with hearts. We can even do indoor flockings. You could use the meeting room for a celebration. We have over 50 items to choose from.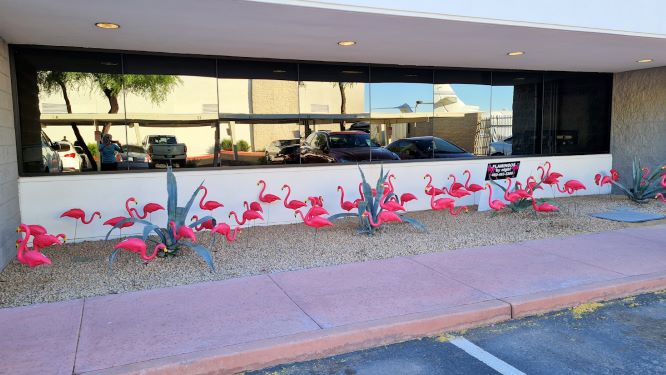 All our animals are well mannered, tidy and love celebrations. We will return to migrate the flock after the end of the work day. Flamingos are just fun loving birds there to spread some smiles.
We deliver everywhere in Arizona
One day each year is your chance to make an impression that will always be remembered. A card or necktie will be forgotten in no time (unless it's maybe a very flashy flamingo tie).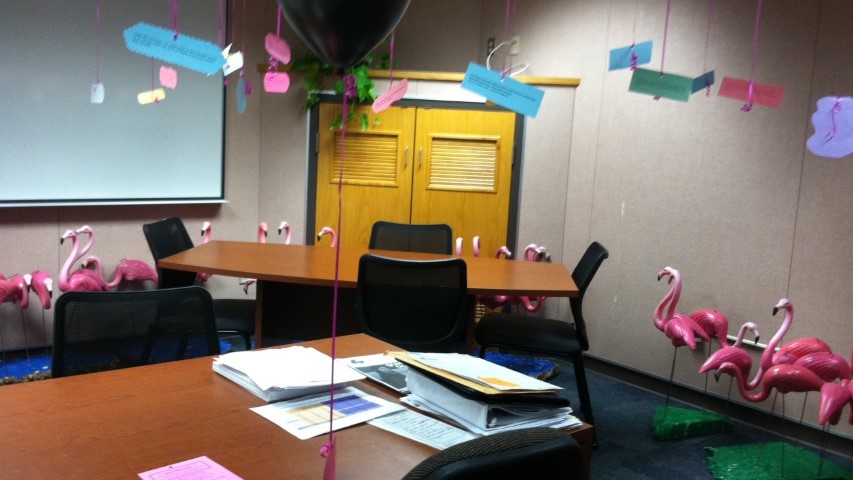 Make sure this Boss's Day will be burned in your boss's mind for a long time to come.

To create your unique experience just order below or give us a call for your private consultation. We bring over twenty five years of flocking to the experience.
History of National Boss's Day
National Boss's Day was registered as a holiday with the U.S. Chamber of Commerce in 1958. Patricia Bays Haroski created the holiday in honor of her father, who was also her employer. She wanted a way to improve office relationships between supervisors and their employees as well as raise cognizance to all the hard work bosses put into their jobs. Knowing first hand what her father put into his job to make a company run smoothly, she set out to change the viewpoint of many younger employees whom she felt didn't appreciate their bosses hard work. With the support of Illinois Governor Otto Kerner the day officially became a national holiday in 1962.
The whole office will remember the flocking Friday. If you want to create a buzz on Boss's Day, send in our birds. We are more than just flamingos. There are over fifty items to create a custom display for this or any other occasion. We have examples on our
photo gallery page
,
FaceBook page
,
Instagram page
pages and our
YouTube Channel
.
We take online orders. Just click below or give us a call 480-483-3200
Order-by-Date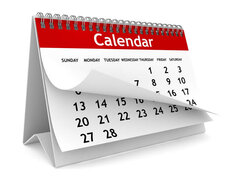 Choose a Display