Need a flock of plastic flamingos delivered in the Phoenix metro area or somewhere in Arizona? Flamingos by night is your source to put 50 pink plastic flamingos in someone's yard. We sneak out between 10:30 pm and 6 am to decorate the front yard with flamingos. When the sun rises the big reveal is all over the front yard. Fifty birds are in a standard flock, but you can get more for large properties. Our flamingos are the Don Featherstone design from 1957. For classic flamingo flocking we are the right source.
A flamboyant of 50 flamingos
For the purist, all flamingos in the yard is just the right touch. This is the classic look that gives the pink highlights to any front yard, whether grass or desert landscape. We would love to help you tickle someone pink.

They show up overnight for a sunrise surprise. We will be back the next evening to migrate the birds to their next location. We have multiple flocks and sometimes send them back to the bird's nest for a night off.

Our flamingos are very social. They enjoy being together all day, and the flock will also share the yard with other animals. Hearts, kisses and numbers, too.
We have been flocking yards in the Phoenix Metro area since 1994. Flamingos by night started with just a few items and grew with customer demand. See our displays at our
gallery page
,
FaceBook page
,
Instagram page
or
YouTube channel
.
We deliver every night of the week in the Phoenix metro area between 10:30 pm and 6 am. We pick up after 6 pm that night. You can order online or call us to help you make a special occasion memorable.
What does a display look like?
To the right is a video from our
YouTube channel
with one of our displays. This is a 50 flamingo yard display with a custom sign. You can find more examples at our See our displays at our
gallery page
,
FaceBook page
,
Instagram page
.
On YouTube we have over 100 displays that we have created with the imagination of our customers. What will you choose to send your own unique message?
Order-by-Date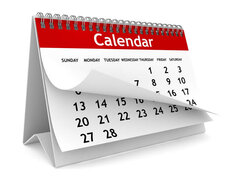 Choose a Display