Yes, we are taking orders for
Mother's Day is coming soon. What will you do this year to impress your Mom? Or your Wife, Grandma, Sweetheart or Bestie? Wow them on Mother's Day by decorating their yard with 30 big red hearts or big red kisses. What could be better on Mother's Day than big red hearts in the yard?

If you can't decide, go full blast and send both hearts and kisses! Or to be unique, make a custom display.

All displays include a Happy Mother's Day sign, and you can customize the message for five dollars more. A 5x7 card with space for a personal message is also included with each display and will be placed by the front door.

See below for fun ideas for Mom's Day.
A yard full of hearts or lips or a combination may be the classic, but creative ideas abound.

You can pair gray bunnies with the big red hearts and a custom sign for "Some bunny loves you" or "We bunnies love you".

A yard full of hearts and stars with a card message of "Ask me how much I love you, just count the stars" and a custom sign "You are the star in our sky" or "Love to our star".

Another classic Mother's Day yard display is pigs and lips in the yard and a sign "Hogs & Kisses". Our pigs are really cute . Or "Babe, how I love you!"


Put hearts with dinosaurs "For a Dino-mite Mom".

Bats and hearts for "With love from your Batman". Put them with kisses for "Kisses from your batty kids".

Combine flames with big red hearts in the yard and a sign that says "you set my heart on fire". Or you can combine our flames with our lips with a sign for "hot lips I love you". Or all flames "To one hot Mama".

Mix hearts and frogs for "Hoppy Mother's Day".

Have a glass of wine and come up with your own fun idea.
Order-by-Date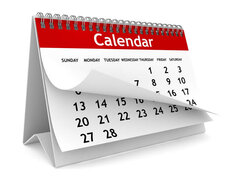 Choose a Display