Flamingos By Night yard card sign themes
Arizona's premier flamingo flocking and yard card sign service since 1994.
Birthday, anniversary, party, holiday, new baby
Surprise someone with with pink flamingos, dinosaurs, hearts, smiley faces (or another wacky yard sign greeting display) delivered to their front yard in the middle of the night! What a terrific surprise for any occasion! We sneak out between 10:30 PM and 6 AM (every night!) and put an outrageous yard card display in someone's front yard as a surprise! When they wake up, they're everywhere!
Prices start at $90 for a yard full, so go flocking wild! We have over 50 different
yard signs
available, and we do combinations, too! We have animals, numbers,
HAPPY BIRTHDAY letters
,
heart yard signs
, kisses and more. Our displays include a 2'x3' yard sign for your public message and a 5"x7" card for your personal message. The display stays out all day. We return the next evening at 6 PM to pick them up. All you do is enjoy them, Flamingos by night will do all the rest!
New! We now have Graduation caps and HAPPY BIRTHDAY letters
We deliver every night, check our messages after hours and take last minute orders, so call us! (480) 483-3200

Office hours
Mon. - Thurs. 9:00 AM-5:30 PM
Fri 9:00 AM - 5 PM
Sat. & Sun. Closed
Order-by-Date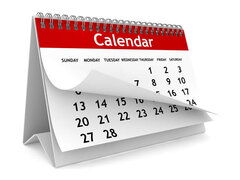 Choose a yard sign display