Phoenix's best yard card ever!
More than just a yard card, make it a whole flock of 50 flamingos and a yard card. Looking for a big surprise for that special birthday? We'll fill the entire yard with flamingos, hearts, pigs, penguins, smiley faces or big numbers! We can turn that simple birthday wish into a big public statement for you. Give them a surprise they'll never forget! Flock 'em, shock 'em!



Flamingos by night has over fifty different items for yard card displays. We have lots of animals: flamingos, pigs, dinosaurs, penguins, gray hares, turtles, frogs, black bats, fish, rabbits and storks.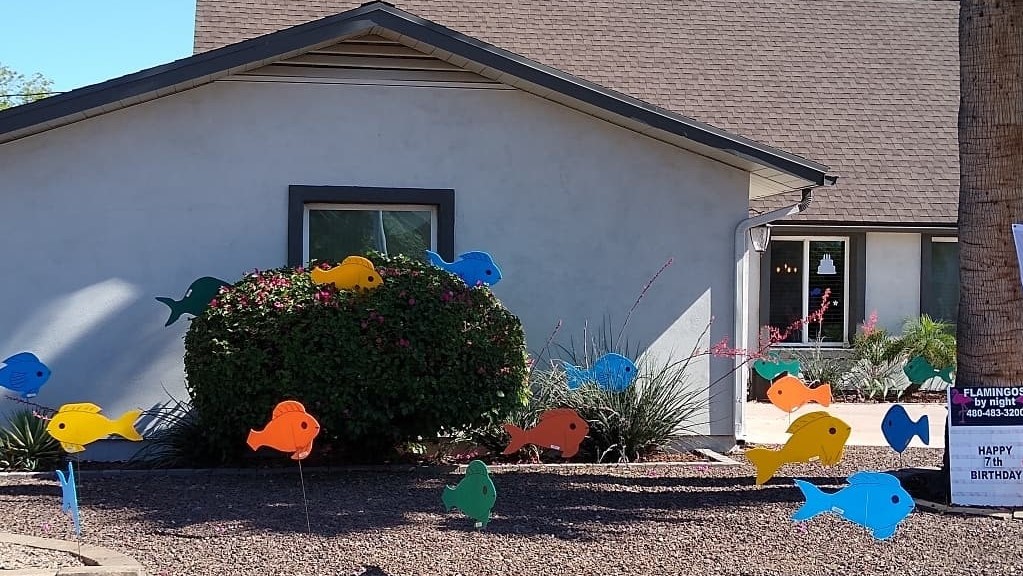 We have big red hearts and big red kisses, smiley faces, stars, shamrocks, yellow ribbons. flames, tombstones and candy canes.


Flamingos, Happy Birthday letters and so much more



There are 2 foot tall numbers which we can combine to make any number you'd like for birthday and anniversary yard cards.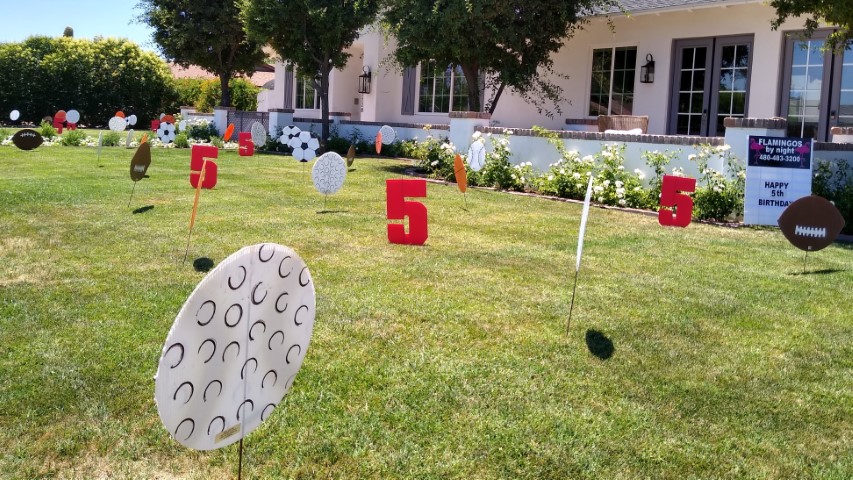 For sports there are: baseballs, basketballs, footballs, golf balls, soccer balls, softballs, tennis balls and volleyballs.
Two foot tall numbers really make a big statement. We have any number you want. And we do combinations, too! There are hundreds of combinations possible. Create your own unique yard card for any reason, occasion or just gotcha!
Add a custom yard sign for your personal statement
There are hundreds of ways to create a custom yard card display for this or any other occasion. Take a look at some of our displays on our
photo gallery page
,
FaceBook page
,
Instagram
pages and our
YouTube Channel
. We take online orders. Just click below or give us a call 480-483-3200
Order-by-Date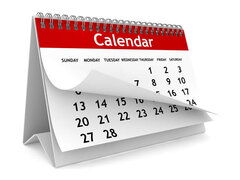 Choose a yard sign display