Birthday surprise yard card animals
Skip the card, decorate the yard.
Surprise someone with a pink flamingo flocking, dinosaurs, hearts, smiley faces (or another wacky yard sign greeting display) delivered to their front yard in the middle of the night! What a terrific surprise for any occasion!
We sneak out between 10:30 PM and 6 AM (every night!) and put an outrageous yard card display in someone's front yard as a surprise! When they wake up, they're everywhere! Prices start at $90 for a yard full, so go flocking wild! We have over 50 different yard signs available, and we do combinations, too! We have animals, numbers, HAPPY BIRTHDAY letters, heart yard signs, kisses and more.
We rent
birthday animals:
pigs, penguins, dinosaurs, black bats, fish, flamingos, gray hares (rabbits), frogs and turtles. We have big numbers, HAPPY BIRTHDAY letters and a
lot more
. With over 50 different
yard sign
items you can send a
birthday greeting
they will never forget. Use all the same or Mix and Match.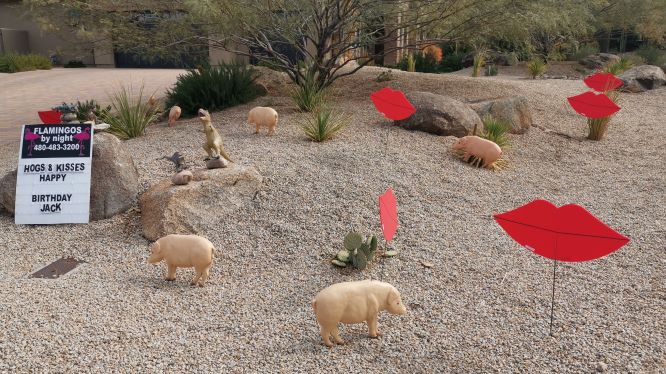 Have a look at all our
lawn greeting signs
. You can see photos on our
photo gallery page
,
YouTube Channel
,
Instagram page
and
FaceBook page
. Add big numbers and HAPPY BIRTHDAY letters for great birthdays. Choose as many
yard sign
items as you wish and Mix and Match for exactly the
card
in the
yard
you want.
40 - Bats 3D
30 - Dinosaurs 3D
30 - Fish
50 - Flamingos 3D
30 - Frogs
40 - Gray hares
30 - Penguins 3D
30 - Pigs 3D
40 - Rabbits
30 - Storks 3D
50 - Turtles
25 - Waves with Shark Fins
"HAPPY BIRTHDAY" letters + 17 more items
30 - Bells
30 - Candy canes
30 - Graduation caps
30 - Hearts
30 - Kisses/Lips
30 - Numbers
30 - Shamrocks
30 - Smiley faces
30 - Stars
30 - Tombstones
30 - Yellow ribbons
30 - Soccer balls
30 - Softballs
30 - Tennis balls
30 - Volley balls
30 - Baseballs
30 - Basketballs
30 - Footballs
30 - Golf balls
Order-by-Date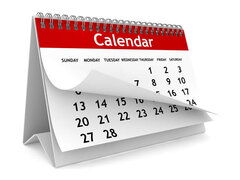 Choose a yard sign display