Items We Have

We deliver everywhere in Arizona. Over 50 yard sign decorations to choose from.
You can't miss anything we do. Make them a public spectacle! All
displays
come with a
yard sign
(public message) and a card (personal message). Flamingos by night delivers a laugh and a smile. What could be better. Flock someone today!
You can do all of the same item, mix and match, supersize or customize for your own unique display. There are usually 30 items in a regular display. For flamingos and turtles there are 50 items, for bats and rabbits/gray hares there are 40, as these items are visually smaller. Our regular display will fill an average size yard.
Check out all our displays. You can see more photos and videos on our
YouTube Channel, Instagram page
and
FaceBook page
. We'd like as much notice as possible, but we can usually deliver them even the same night, so give us a call! We have
adoptions, "I've Been Flocked" t-shirts
and stuffed toys
available as mementos.
Bats - (3D - 23"h x 22"w)
Butterflies - (18"h x 24"w)
Dinosaurs - (3D - 19"h x 30"w)
Fish - (18"h x 24"w)
Flamingos - (3D - 30'h x 12"w)
Frogs - (29"h x 18"w)
Gray hares - (24"h x 9"w)
Penguins 3D - (22"h x 10"w)
Pigs 3D - (12"h x 21"w)
Rabbits - (24"h x 9"w)
Storks 3D - (28"h x 11"w)
Turtles - (24"h x 9"w)
Bells - (40"h x 27"w)
Candy canes - (24"h x 13"w)
Flags - (29"h x 18"w)
Graduation caps - (32"h x 19"w)
"HAPPY BIRTHAY" letters - (19"h x 15"w)
Hearts - (36"h x 18"w)
Kisses/Lips - (33"h x 24"w)
Numbers - (19"h)
Shamrocks- (29"h x 18"w)
Smiley faces - (34"h x 21"w)
Stars - (34"h x 21"w)
Tombstones - (24"h x 16"w)
Yellow ribbons - (34"h x 16"w)
Baseballs - (34"h x 21"w)
Basketballs - (34"h x 21"w)
Footballs - (33"h x 24"w)
Golf balls - (34"h x 21"w)
Soccer balls - (34"h x 21"w)
Softballs - (34"h x 21"w)
Tennis balls - (34"h x 21"w)
Volley balls - (34"h x 21"w)
Flamingos, Pigs, Penguins, Storks, Bats, Dinosaurs, Fish, Turtles, Rabbits/Gray Hares, Frogs, Butterflies,
Hearts, Stars, Kisses/Lips, Tombstones, Flames, Yellow Ribbons, Shamrocks, Bells, Candy Canes, Graduation Caps
Numbers - any number you want
Baseballs, Basketballs, Footballs, Golf balls, Softballs, Soccer balls, Tennis balls, Volleyballs
Order-by-Date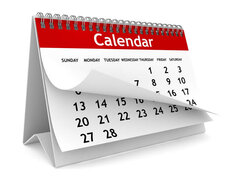 Choose a Display