Birthday Flamingos are flocking great!
Tickle someone pink on their birthday with 50 pink birthday flamingos delivered to their front yard in the middle of the night! A flock of 50 birthday flamingos will leave a lasting impression on the flockee and the whole neighborhood. They may not remember the card that you sent, but they won't forget the yard card full of flamingos flocking together! And a great way to announce the party location.
Flamingos for a birthday
We deliver late at night, between 10:30pm-6am, so when the birthday boy or girl gets up in the morning, they've been
flocked
! And hopefully tickled pink with their
fun yard sign
greeting.
Birthday flamingos
are well-behaved, neat, tidy and always polite, even though they are
party animals
, they play well with others. You can mix the flamingos with other animals and over 50 items and they all get along well together. So get creative. Big
birthday numbers
and
HAPPY BIRTHDAY letters
are great additions to the flock for birthdays. Our displays include a 2 ft x3 ft
yard sign
for a public message and a small 5 in x 7 in card with advice on their day with the flamingos and a place for your personal
happy birthday
message. Or send them anonymously. (We promise we won't tell)
You can adopt a pair of the "
original plastic flamingos
" for your birthday friend to keep (available to good homes only). We also have
stuffed flamingos and "I've been flocked" T-shirts
available. We take online orders. Just click below or
call
us 480-483-3200!
birds of a feather flock together
this flock's for you
from your flock, the whole flock
happy flocking birthday
from your flocking friend
you've been flocked
flocked & not kissed
never been flocked like this before
hope you're flying high
in the pink, tickled pink
happy bird-day
put a little pink in your day
flocking together for 25 years
get the flock out of bed, & get well soon
you gorgeous bird / chick
throw caution to the birds
to our favorite bird-brain
from your bird-brained friends
wanna flock? let's flock together
happy hatch-day
1 flocking experience you won't forget
give you a good flocking
birthdays are for the birds
a little bird told us
got any birdseed?
let's fly away & leave the flock behind
help you landscape
flying high after all these yearstried to find something tackier
50 and still getting flocked!
happy bird-day
put a little pink in your day
1963 Polish Landscaping Award winner
get the flock out of bed, & get well soon
we flew in for your birthday
congrats on your new hatchling
you're at the age to be bird-watching, not girl-watching
this flock's for you
have a flocking good time
from your flighty friends
do flamingos have plastic people in their yards?
help you with landscapingyou old bird, rare bird
do you have what it takes to get up in the air?
We rent birthday flamingos, pigs, penguins, dinosaurs, hearts, kisses, stars, smiley faces, shamrocks, big numbers and
more
. See photos and videos of all our
birthday yard sign
options on our
photo gallery page
,
YouTube channel
,
Instagram page
and
FaceBook page
.
We deliver
birthday yard card signs
every night in the
Phoenix metro area
. Including
Scottsdale
, Arcadia, Paradise Valley, Cave Creek, Carefree, Tempe, Chandler, Gilbert, Mesa, Glendale, Peoria, Surprise and beyond. Click
map
for a list of metro area cities. We will go anywhere in Arizona with a little advance notice. We prefer as much notice as possible. You can order online or give us a call. For same day and last minute orders click
here
to call us. Prices begin at $90 for most of our displays, plus travel fee based on distance. Get an
estimate
, then go flocking wild!
Order-by-Date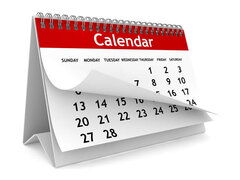 Choose a yard sign display