Yes, you can have 50 pink birthday flamingos visit someone's front yard. This is an unmistakable way to celebrate any birthday. Fill a front yard with pink flamingos and bring a smile to someone's face all day. Leave a lasting impression with the whole neighborhood. They may not remember the card that you sent, but they won't forget the yard full of flamingos! Everyone will notice that there is something special going on. Also, a great way to show everyone where the party is. Just look for the 50 flamingos outside.
Flamingos for a birthday
50 flamingos flew in for your birthday. The front yard is full of these plastic birds. Easy care tidy birds. Old Scottish lore believes flamingos represent virtue and preparedness to get a job done. Lucky for you we set up the display the night before the event and show up the next evening to migrate the flock to the next destination.

Pink Flamingos can also represent serenity and a contented life (you could say they are tickled pink). This phrase alludes to someone's face turning pink with laughter while being tickled. Our wish is that everyone with a yard full of flamingos is tickled pink. What better wish can you have for a relative or friend? Enjoy the day with the birds.

A yard full of flamingos may be the perfect hidden message to review friendships. Are you seeing them often? Are you finding a way to get in touch with them even in difficult times? A nudge from 50 flamingos may be the trigger to reconnect.
Flocking your loved ones or your friends on a birthday is something that they will not forget. Do you remember what you received for your birthday three years ago? They will! Your friends and family will remember what happened on this birthday. So will the neighborhood. There is a 5x7 card left at the front door with advice on their day with plastic flamingos in the yard. Also on the card is a place for a personal message to the flockee. You can send a personal message or you can send 50 flamingos anonymously. Flocking the front yard is eco-friendly. They are neat, tidy and well-behaved while they are in the yard. For the unforgettable experience just call us to schedule a delivery or order it online.
We rent birthday flamingos, pigs, penguins, dinosaurs, shamrocks, big numbers and more. See all of your options at our gallery page. With over 50 different items you can send a message they will never forget. Some of the favorite combinations can be seen at our YouTube Channel, Instagram page and FaceBook page . Or the frogs and kisses for what you did to find your prince. The big number displays are great for milestone birthdays. Shamrocks are good for Irish people, St. Patrick's Day or good luck on a birthday or graduation. Nothing shouts "New Baby" like 30 storks in their yard.
Order-by-Date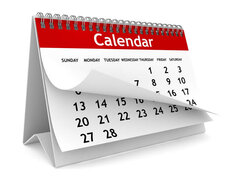 Choose a Display